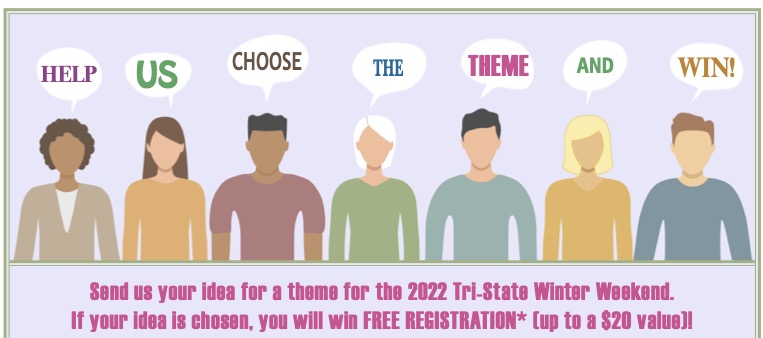 2022 Tri-State Winter Weekend
Mark your calendar now!  
Friday, December 9 – Sunday December 11
2022 Tri-State Winter Weekend
We Need Your Help! Send us your theme idea!
Win Free Registration to the 2022 Tri-State Winter Weekend, Dec. 9-11!
Suggest a theme and if your suggestion is selected, you'll win! (up to a $20 value)
Contest deadline July 7, 2022.
You won't want to miss this Al-Anon event, hosted by your friends from North Florida, Georgia, and South Carolina.
This year, we're returning to the beautiful Epworth by the Sea Conference, Retreat & Vacation Center on St. Simon's Island, Georgia. (Check jaxafg.org or ga-al-anon.org at the end of July for event flier with more information.)
But right now, we need your help! We're looking for a theme for the weekend event and that's where you come in. Send your idea, along with any suggestions for accompanying decorations, to afgtristate@gmail.com. Feel free to send any drawings or artwork too, if you want to get extra creative. Only one entry per person, please.
Deadline for entries is July 7, 2022. So, show us your creativity and help make this year's Tri-State Winter Weekend another event to remember!
Winner will be notified by email on or before July 23, 2022. You need not attend the event in order to participate in this contest. *Free Registration prize is transferable.